The Julien Family Homepage



Welcome to the Homepage of the Julien Family: Link to photo of Michael & Ellen.

***Michael Julien: Brief introduction to Michael Julien (

Michael Julien's Links )

There are also brief details below and links to both of our daughters and our son:
Click here for Heidi (Julien) Todd
Click here for Christine (Julien) Evans
Click here for Mark Julien

and finally there is a link to my wife Mrs Ellen (Martinsen) Julien: Mrs Ellen Julien

Our children have a house on the West coast of France, a restored 18th Century farmhouse, which is available for holiday rental. For more information, please visit their Holiday Rental's Website. The remainder of the property is occupied by us.
---
Click here for the weather in London, UK:

Click here for details of software used to establish this site
---
This site has been created using Netscape Communicator which included "Composer" for an easy way to create web pages without learning how to program HTML. Netscape Communicator also included a free download of an MP3 Player (Winamp) and a RealPlayer for playing video clips online. However, Netscape appears to have stopped supporting Composer and you can now only download their new browser 8.1 from:

---
---
Back to Top of the Page
---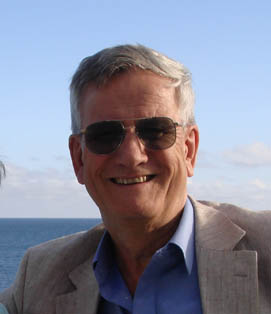 My main business has been the provision of business and financial advice to a number of major U.K. companies. For ten years I was a non-executive director of Guinness PLC until the merger, on 17th December 1997, of Guinness PLC and GrandMet PLC whose combined business is now known as Diageo plc.
In addition, I was non-executive Chairman of First Choice Holidays PLC from 1993-1997 and Chief Executive of Storehouse plc from 1988-1992. I retired from Storehouse in 1992 on medical advice and, following my 60th birthday, I gave up all my non-executive directorhips and fully retired from public company life. See my CV for further details of my career: CV
As I had been an active user of the internet for several years and, after retiring from public company life had become even more interested in the internet, I invested in "eDreams.com" and "sparesFinder.com" and "Oxford Professional Training". The investment in eDreams.com has now been sold after the company was acquired by a new investor group and Oxford Professional Training based in China has now merged with the Aston Educational Group in Hong Kong.

In March 2016, I decided to make an investment in a newly formed private company called Midnight Circus Films Limited who are presently producing a feature film called "Love Type D" and is the first feature film from award-winning writer and director, Sasha Collington. Here is a link to the website for this new film: Love Type D.

I have now published an article on the EU referendum in the UK. See this link for the article: Fair Observer.

Whilst researching my family background, I created a short information page about my great-grandfather Edward Richard Woodham who was one of the survivors of the Charge of the Light Brigade and who later became Chairman of a Committee set up by the survivors of the Charge to organise a reunion dinner at the Alexandra Palace in London. The proceedings of the dinner were fully reported in the Illustrated London News of 30th October 1875.

In addition to my English roots, I am also half French as my father's parents were both French. My grandfather came to the UK from Pont L'Évêque in Normandy as a very young man and settled in Sheffield (where he became manager of the Berlitz school of languages) and met my grandmother who came from Pleaux in the Cantal. My brother married a French barrister (Colette Kaplan) and lived in Paris until his death in January 2006.

To contact me, please leave a message on my call forwarding service and I will get back to you: +44 7092 040900.

---
Back to Top of the Page
---
I am Norwegian,

I should like to introduce you to the beauty of my own country. Norway is small in population, at 4 million people, but large in terms of surface area. The great curving expanse of Norway occupies the western half of the Scandinavian peninsula, stretching well over one thousand miles from Stavanger in the southwest to frozen Finnmark in the Northeast, well above the Arctic Circle. Most of Norway's eastern border is shared with Sweden, though in the north both Finland and Russia are immediate neighbours. Click here for: Norwegian Online Information Service

---
Back to Top of the Page
---

Mark Julien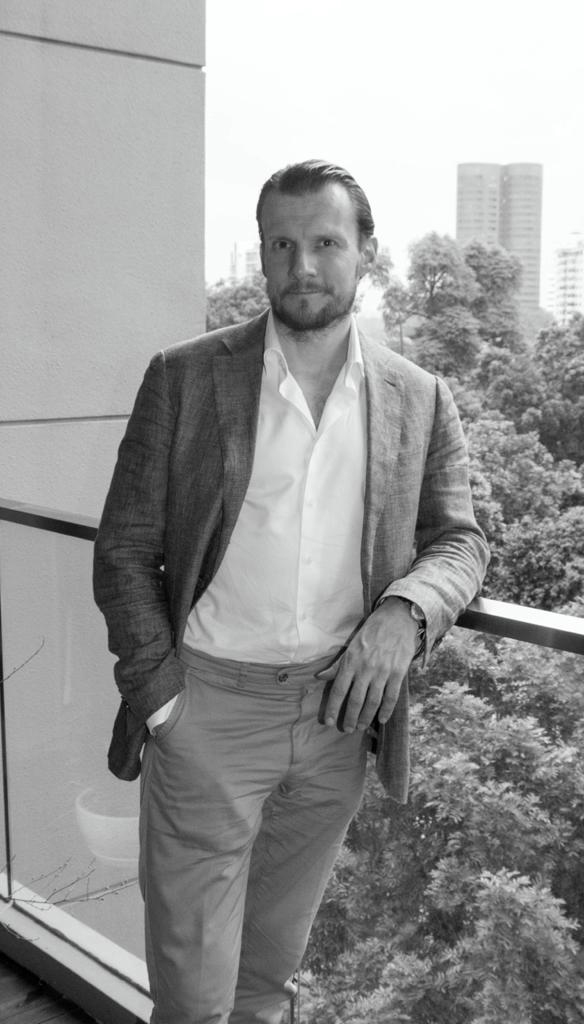 Mark now lives in Singapore where he works for Standard Chartered Bank as Executive Director, Head of Client Engagement Effectiveness. In May 2000 he received his Bachelors and Masters Degrees in Chinese Studies at Wadham College, Oxford University and in May 2010 he graduated with an MBA from Wharton Business School in Pennsylvania and, at the same time, with an MA in International Business from the Lauder Institute. He is fascinated by things new and foreign and loves to travel, experience new cultures and learn new languages. Besides English, he speaks Mandarin Chinese, Russian, French and Norwegian. Mark can be contacted via his voicemail/fax number: +44 709 229 8889.
---
Back to Top of the Page
---

Heidi (Julien) Todd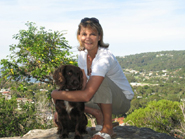 Mrs Heidi (Julien) Todd has now moved to Australia. Heidi was formerly Marketing Officer for Linklaters & Paines. She is now working independently providing interior design services under the trade name "Accent Design" Click here for website.


---
---

Christine (Julien) Evans

Christine (Julien) Evans can be contacted at her Chambers on +44 1483 539131 (Fax: +44 1483 300542). Christine is a barrister-at-law in the Guildford Chambers specialising in family law. She practises as Christine Julien but is married to Dylan Evans a fellow barrister in the same field in the Chambers of Gillian Brasse and Sarah Forster in London.
---
---